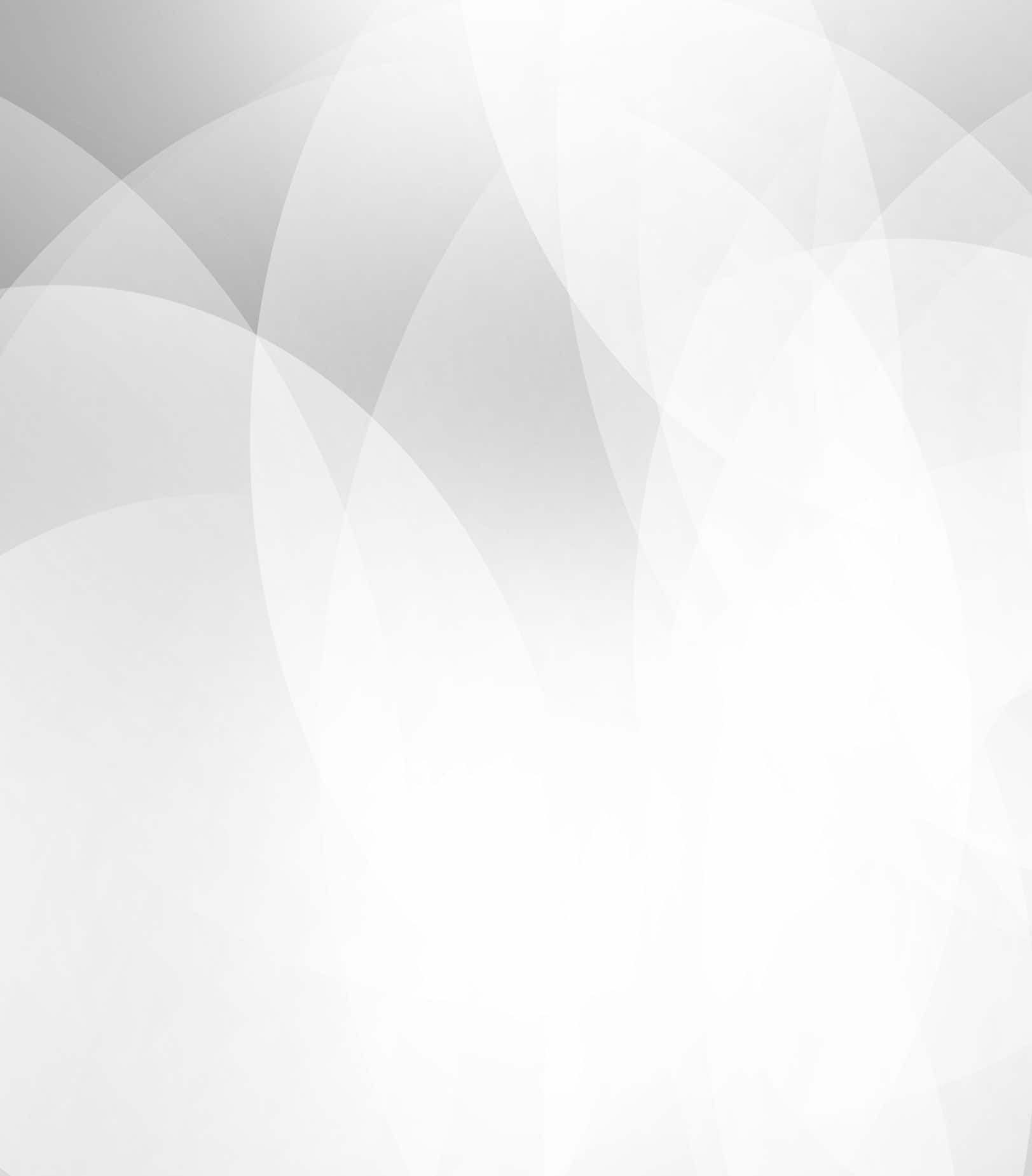 Meet the GPS 2020 Marquee Speakers
{"slidesToShow": 6 ,"arrows":true,"dots":false,"autoplaySpeed":1000}
Session Type
Flexible Film and Bag Division
Rigid Plastic Packaging Group
Innovation and Special Topics
Agenda Subject to change. Please note all times listed are Central Time Zone (CT)
Workshop: The Thermoplastics Industry - Part I
08:00 am - 11:00 am
Workshop: Olefins & Polyolefins: Feedstocks, Cost Competitiveness, Market Dynamics, Technologies & Trade - Part I
08:00 am - 11:00 am
Break
11:00 am - 01:00 pm
Workshop: The Thermoplastics Industry - Part II
01:00 pm - 04:00 pm
Workshop: Olefins & Polyolefins: Feedstocks, Cost Competitiveness, Market Dynamics, Technologies & Trade - Part II
01:00 pm - 04:00 pm
Special Focus Session: Decorative and Antimicrobial Coatings for 3D Plastic Parts
07:30 am - 07:55 am
Welcome Address
08:00 am - 08:10 am
Global Economy
08:10 am - 08:20 am
The long-term implication of Covid-19 are likely to be both positive and negative. On the positive side, will be major digital transformations and greater focus on healthcare. On the negative side, we are likely to see rising income inequality and permanent job losses. On balance, long-term growth is likely to a little slower as a result of the pandemic.
The Global Plastics Trade: Pandemic Forces Changes in an Already Volatile Market
08:20 am - 08:30 am
COVID-19's adverse impact on a broad range of industries has dominated discussions of plastics, especially. Against the backdrop of fragile global economic conditions, ongoing trade tensions, and a lower merchandise trade forecast, what can the U.S. plastics industry expect in 2020 and beyond? The coronavirus pandemic will continue to affect end-markets, both domestically and internationally, presenting challenges but also rare opportunities for agile businesses.
Energy Feedstock Update
08:30 am - 08:40 am
The greatest oil market shock of all-time will leave lasting impressions on oil demand, supply, and price. But the impact on energy goes well beyond oil. The composition and trajectory of all forms of energy demand have been altered by COVID-19.

Break
09:05 am - 09:20 am
Keynote - Why the Disrupted Must Now Become the Disruptor
09:20 am - 09:45 am
Why our Chemical businesses' growth ambitions are important for the group and how we plan to meet these.
The economic context:

How Shell sees the hugely disruptive current market conditions and the impact of Covid-19 on itself and the wider industry.
How our chemicals business plans to thrive and the role technology and digitalization play in this.

The environmental and sustainability context:

Sustainability is no longer a buzzword. It's a critical component of business.
Overview of Shell's net-zero emissions ambition by 2050 or sooner and discuss how Shell's chemicals business can support that.
Addressing the challenge of plastic-waste, our ambition to use 1 million tonnes of plastic waste as feedstock and where the circular economy fits into our future.

An update on Shell's exciting new Polymer business.

Give latest on the Pennsylvania Chemicals project and our plans for our Polymers business
How our Polymers business is using a beginner's mindset to disrupt the industry
Policy
09:45 am - 09:55 am
The President & CEO of the Plastics Industry Association will provide a general policy overview, as well as introduce the next key session with Senator Sheldon Whitehouse (D-RI) and Senator Dan Sullivan (R-AK), moderated by Vice President of Government Affairs at PLASTICS, Matt Seaholm.

Environmental Action Policy
09:55 am - 10:40 am
Senator Dan Sullivan (R-AK) and Senator Sheldon Whitehouse (D-RI) introduced legislation to address the global marine debris crisis. The bill, Save Our Seas, would boost the federal government's domestic and international response to ocean waste, and allow the NOAA Administrator to declare severe marine debris events and authorize additional funds to states, like Alaska, for cleanup and response efforts. Learn more about this legislation and Senators' efforts. In addition, Sen. Sullivan and Sen. Whitehead will also provide an overview of legislative priorities in the coming year.
Break
10:40 am - 10:55 am
Keynote Panel - Plastics: An Essential Partner in the Fight Against COVID-19
10:55 am - 11:40 am
The COVID-19 pandemic has impacted every aspect of society. While the role of plastics in the world has been challenged for decades, the plastics industry has been a leader, a partner, a helper, a live-saver, a ground-breaker during one of the greatest public-health and economic crisis to date. Listen to these panelists describe their vital roles in combating this paramount threat to public health, and what can be expected as the "next normal."

Break
11:40 am - 01:25 pm
Strategic Dialogues
12:45 pm - 01:10 pm
Strategic Dialogue: Decorative metallizing, sustainability, and antimicrobial functionality can co-exist. Case studies of PP fabrications.
Strategic Dialogue: Why manufacturers can experience Increased Profitability, Shorter Supply Chains, and Greater Sustainability in the Shale Crescent USA
Strategic Dialogue: Trade and Logistics
Strategic Dialogue: Flexible Film and Bag
Strategic Dialogue: Rigid Packaging
Rigid Plastic Packaging Group
01:25 pm - 03:40 pm

Opening Remarks - Rigid Breakout
PP, HDPE, PET & PS Market Update
How has an economic recession, volatile energy prices, a global pandemic and trade disputes impacted the PP, PS, PET and HDPE markets what is next and how will the market respond? Some markets have been resilient or even seen improved profitability while others have been impacted in unique ways.
Unilever, one of the most recognized brands in the world, will share their insight into the challenges with incorporating PCR plastics into their packaging, as well as provide updates on their design framework for better plastics. Join this session and learn a brand's perspective on keeping plastics in the loop.
Evolving Packaging Design/New Technology
The pandemic has reshaped the megatrends buffeting the rigid packaging industry. What will be the Next Normal for the rigid plastic packaging value chain? The presentation will take a refresh look on key trends that were already reshaping the global rigid packaging industry before the crisis with a deep-dive into sustainability with insights from recent worldwide consumer surveys.
Both state and federal legislatures have the power to negatively impact the rigid plastics industry. This session will provide a detailed summary of the crucial legislative and regulatory issues facing the rigid plastics industry in 2020, as well as what is expected in 2021.
Flexible Film and Bag Division
01:25 pm - 03:50 pm
Opening Remarks - Flexible Breakout
The Chairman of the PLASTICS' Flexible Film and Bag Division will provide an introduction to the flexible track, as well as the work of the division within the Plastics Industry Association.
The global polyethylene market has proven remarkably resilient in the face of a global economic recession, historic energy and feedstock price volatility, a global pandemic, and lockdowns impacting cities large and small all over the world. So how will the industry respond as the world recovers from Covid-19 and massive global capacity additions are brought online.
Both state and federal legislatures have the power to negatively impact the flexible plastics industry. This session will provide a detailed summary of the crucial legislative and regulatory issues facing the flexible plastics industry in 2020, as well as what is expected in 2021.
Daniel Clusky will explore the topic Reinventing 60 Years of Flexible Food Packaging. In 5 years. The presentation will focus on business opportunities related to the fact that 20% of the world's packaging is controlled by CPGs who have committed to use recyclable, reusable, or compostable packaging by 2025. It will focus on gaps in the industry where customer needs for toughness, barrier, and speed are not filled with recyclable mono-material packaging. Companies that lean into the technology gaps in mono-material packaging will be set up for success as 2025 approaches.
Todd Becker will speak firsthand about the realities of global efforts to eliminate plastic waste in our oceans and the natural environment. In this engaging session, Todd Becker will share his experience visiting the beautiful fishing village of Muncar, Project STOP's first partner city, located in the East Java province of Indonesia. One of his key insights is that plastic pollution in developing countries is a waste management issue, and flexibles are a key component. Real innovation is needed to create robust and economical waste management systems that incorporate the recycling of flexibles.

Using its model for creating New End Market Opportunities (NEMO), the Plastics Industry Association (PLASTICS) continues to advance a research effort to explore using post-consumer recycled PE films as polymer additives in asphalt binder. In conjunction with the National Center for Asphalt Technology (NCAT), the team has developed a formulation using the recycled PE that is comparable in most performance areas to that of traditional, virgin polymers used in asphalt today. Learn more about this exciting new project
Welcome Remarks
08:00 am - 08:10 am
Tariffs and Trade Discussion
08:10 am - 08:50 am
The ongoing trade discussion and tariff battles have presented challenges to the manufacturing community, specifically the plastics industry. Join Representative Kevin Brady (R-TX), along with PLASTICS's Suzanne Morgan as moderator, as he discusses the current issues framing the trade debate and how it impacts the plastics industry supply chain.
Break
08:50 am - 08:55 pm
Keep calm and carry on: Plastics supply chain continuity as the result of speed and agility in a post-COVID-19 world
08:55 am - 09:25 am
Quick, agile plastic supply chains are essential to control costs and to respond to consumer demand post-pandemic. As the global plastics shipping industry continues to confront global pandemic market swings, more than ever before, shipping leaders will deploy all means available to increase shipping velocity, including: just-in-time inventory management, procure-to-pay process automation, transit time and freight costs gauging, control tower visibility, time slot management, shipper-of-choice intelligence, open APIs, smart contract management, and multi-channel integration. You will hear directly from ship operators, resin traders/forwarders/NVOCCs, port terminals, ocean and rail cargo shippers discussing the ways in which increased collaboration is contributing to supply chain speed and continuity in 2020 and beyond.
Break
09:25 am - 09:40 am
Innovations in Sustainability
09:40 am - 10:20 am
A combination of market pressures, legislative requirements, and environmental stewardship have made sustainability and the circular economy a core focus across the entire plastics supply chain. In this session, you'll hear from recipients of the most recent PLASTICS Re|Focus Sustainability Awards about the innovations that elevated their solutions to award-winning status.
Break
10:20 am - 10:35 am
New Materials in Innovation
10:35 am - 11:05 am
Why waste waste? Converting unsorted household waste into a climate positive thermoplastic material
11:05 am - 11:25 am
UBQ Materials has developed an advanced conversion technology, patenting the world's first thermoplastic material made of unsorted household waste. A revolutionary way to divert waste from landfills and transform it into an effective, bio-based, recyclable material with infinite applications as a substitute for conventional plastics.
By taking organic materials that would otherwise decompose in landfills, UBQ Materials prevents the emission of methane and other toxins. Producing one ton of UBQ™ prevents 11.7 tons of CO2eq (GWP20) from polluting the environment, leading Quantis to define UBQ™ as 'the most climate-positive thermoplastic material on the market'.
In this talk, Bigio will give an update on the climate positive products currently being created with UBQ™ throughout the plastics industry, helping numerous companies offset their carbon emissions. Bigio will explain why he believes UBQ™ has the potential to eliminate landfills, replace linear consumption models with a circular economy, and create a world where waste is no longer wasted.
Understanding the GHG Emissions of Oil and Gas
11:25 am - 11:45 am
Governments, industry, investors, and other stakeholders are increasingly interested in understanding the implications of energy transition on the competitiveness of upstream oil and gas operations. Greenhouse gas (GHG) intensity, or emissions per unit of output, has become a key metric of interest. In response oil and gas companies have increased disclosure, academia has produced more research, and various consultancies and non-governmental organizations are generating their own estimates. However, there are challenges with consistency which limit the comparability and ultimately use of these data. This presentation will discuss the implications of ESG pressure for greater disclosure of GHG emission intensity metrics in the oil and gas sector. It will discuss how the oil and gas industry is responding, the sources where estimates can diverge, particularly from third parties, and some key factors to consider when looking at GHG intensity estimates of oil and gas.
Closing Remarks
11:55 am - 12:00 am